Considered the grandfather of modern Danish design, architect and designer Arne Jacobsen made significant contributions to architectural functionalism. Even as a student in 1925, Jacobsen won the prestigious silver metal for his chair design at the Paris Art Deco fair. After the war, his iconic furniture and product designs propelled his name into design history. We discover more about Jacobsen's mastery, examining his simple, but functional designs in minimalist Danish style.
   Arne Jacobsen designed the Egg™ for the lobby and reception areas of the SAS Royal Hotel in Copenhagen - Denmark's first skyscraper. The commission to design every element of the hotel building, including the furniture, was the designer's grand opportunity to put his theories of integrated design and architecture into practice.
---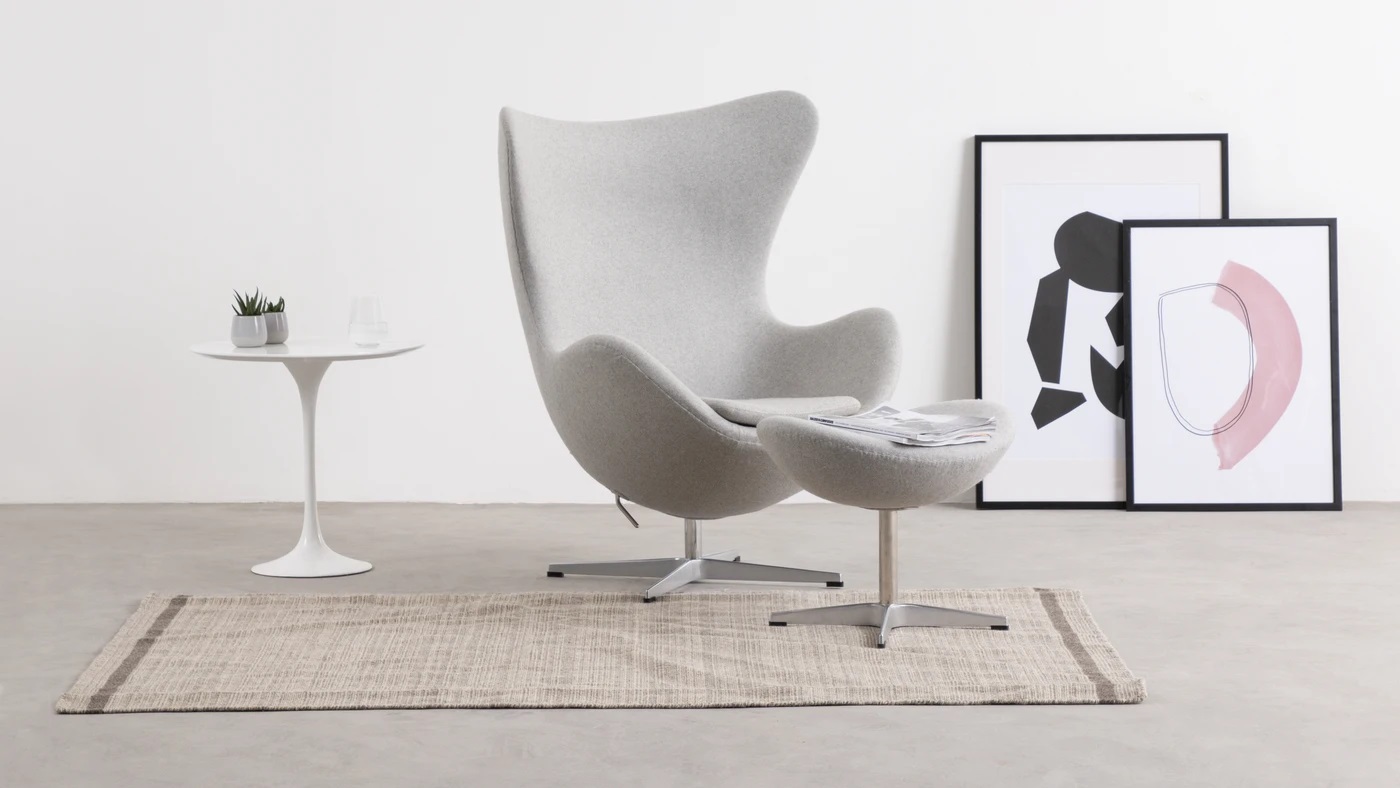 ---
   The Egg is one of the triumphs of Jacobsen's total design – a sculptural contrast to the building's almost exclusively vertical and horizontal surfaces. The Egg sprang from a new technique, which Arne Jacobsen pioneered: a strong foam inner shell beneath the upholstery. In the end, the elliptical chair shattered all design conventions with its curving shape, which Jacobsen perfected by experimenting with clay in his garage.
   It recreates a cocoon around the sitter, curving inwards the egg-shape it is named for. The chair sits atop a star-shaped swivel base, adjusting to the user's weight.
---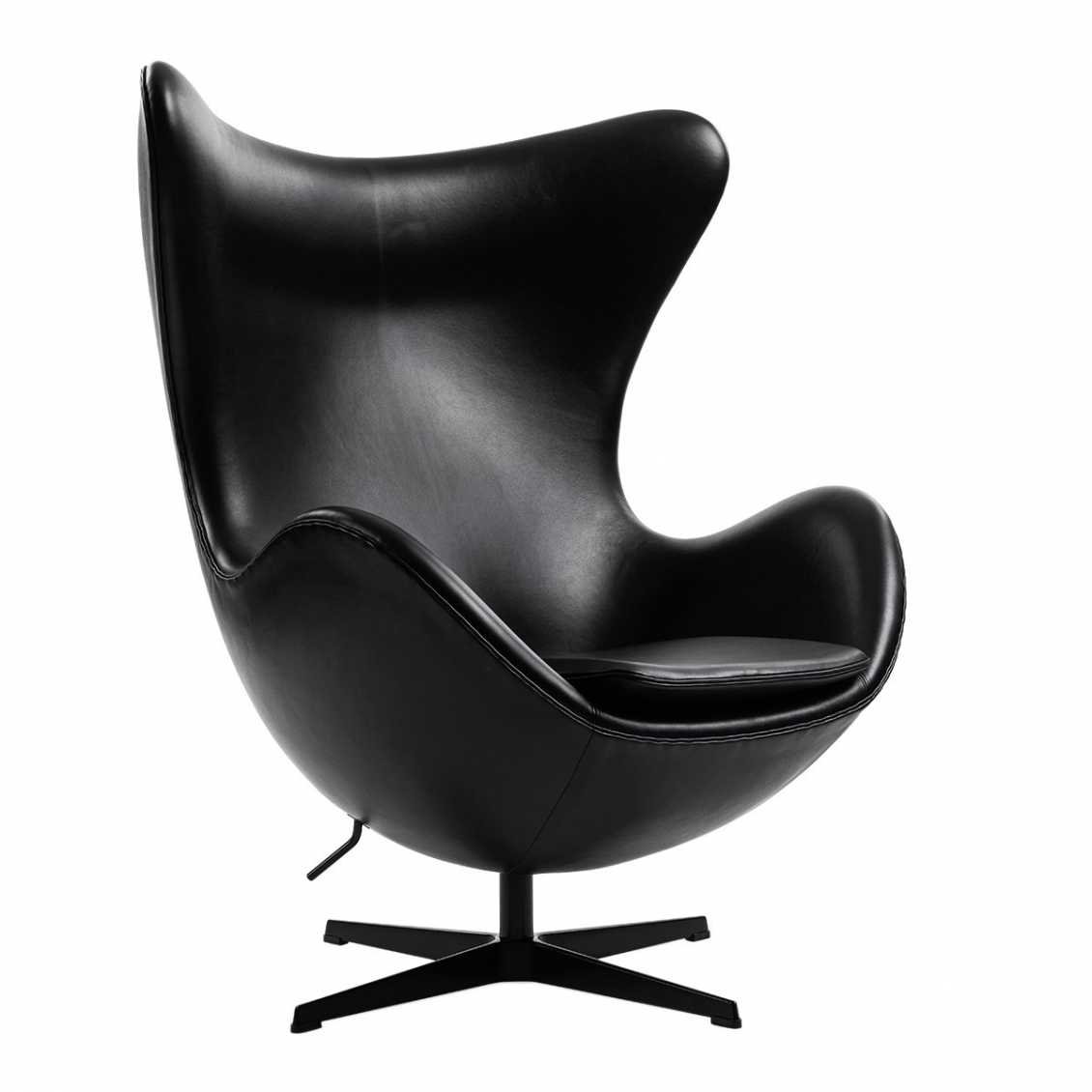 ---
   The foam made the chair incredibly lightweight, ensuring that the hotel staff could move the 50 originals around easily. The 1958 chairs weighed just over 7kg. The materials used today, a more technically advanced foam with glass fibre reinforcement, make the modern iterations slightly heavier. The chair, produced and sold by Fritz Hansen, is now available in a multitude of coloured fabrics and different leathers.
    The iconic chair is available in a wide range of fabric upholstery as well as leather, always combined with a star base in aluminium mounted on a satin-polished steel pedestal. A matching footstool is also available.
---